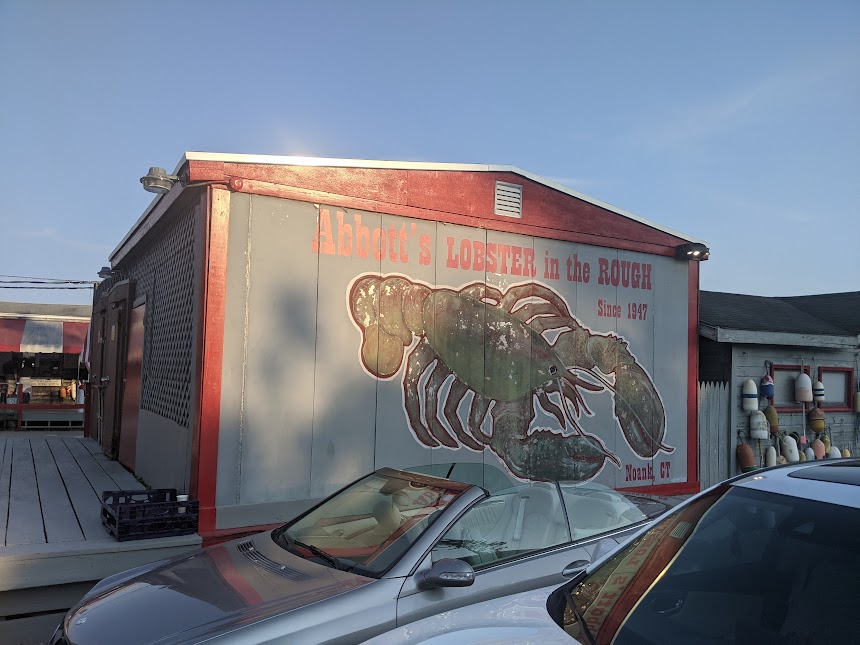 Our third and final spot on our Mark Weins-inspired Connecticut lobster roll crawl was Abbotts Lobster in the Rough in Noank. If Lobster Landing felt like a local spot, Abbott's felt like a local celebrity, with a sprawling seating area and a packed parking lot, and newspaper clippings expounding about the history of the restaurant as a long-time local favorite. And there's a reason: Abbotts has been an institution in the area since 1947, and the faded lobster painted on the side of the building has been a beacon for lobster lovers for generations. The red and white tent by the dock and the ample casual benches and seating arrangements were braced for a flow of customers. Although the place was fairly packed, the line moved quickly, evidence of a veteran service team and streamlined efficiency.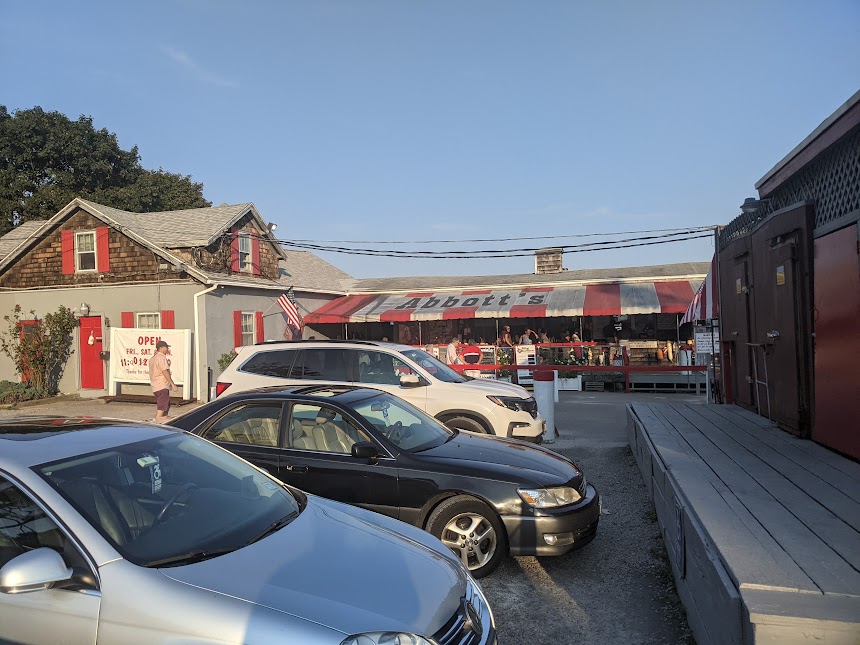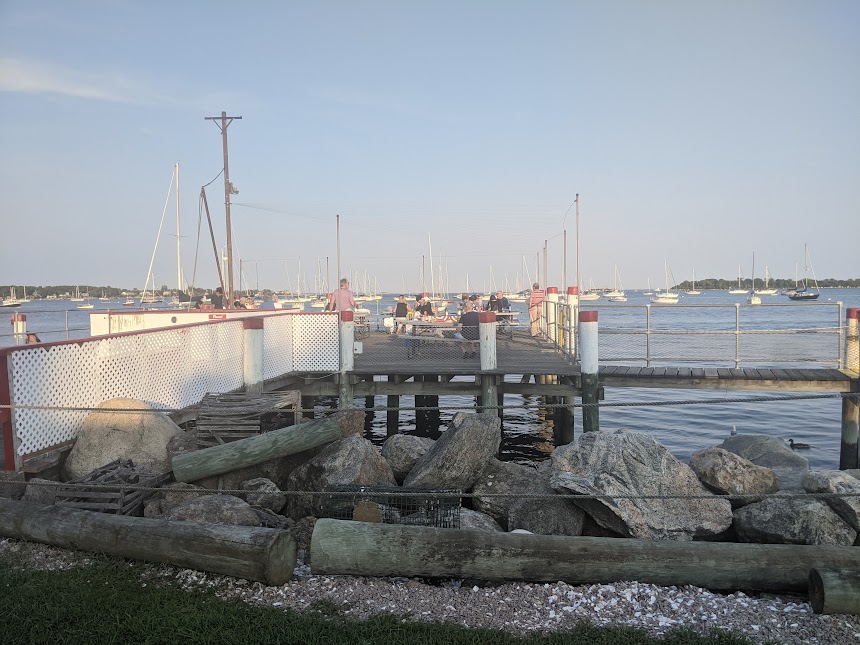 Of course, our main focus was the lobster rolls. They offered a three-tiered lobster roll experience, each varying in the amount of lobster. Their first offering was the "Our Famous Hot Lobster Roll". It consisted of a ¼ pound of lobster on a toasted hamburger roll. Although this seemed like a generous portion of lobster, it was the smallest of the three. The second was the
"OMG Hot Lobster Roll." Described as "almost twice the size" as the original. One distinction was that it is served on a toasted New England hot dog bun. At about a ½ pound of lobster, this is perfect for those hungry patrons ready to chow down. Finally, the largest roll is the "LOL Hot Lobster Roll." This behemoth is a heaping full pound of lobster meat served on a freshly baked bun. Look, I won't tell anyone how much they should or shouldn't eat. If you're feeling up to the challenge, go for it. This is one of the biggest lobster rolls I've ever seen, and could probably be split amongst a couple of friends and still leave them satisfied.
Given the day of eating we'd had up to this point, those of us who got lobster rolls opted to go with the Famous Hot Lobster Roll. The lobster was served on a round hamburger roll, lightly toasted, with a pickle slice and a saucer of drawn butter on the side. Although the roll was serviceable, it added little to the overall experience, and the lone pickle slice felt a bit superfluous. What I'd recommend for those going in a group is to dive into the LOL Hot Lobster Roll together. The more lobster the better, right? They serve it up on a freshly baked bun that looked like the perfect pillowy texture to carry the enormous helpings of lobster and sop up any errant butter sauce that may try and escape.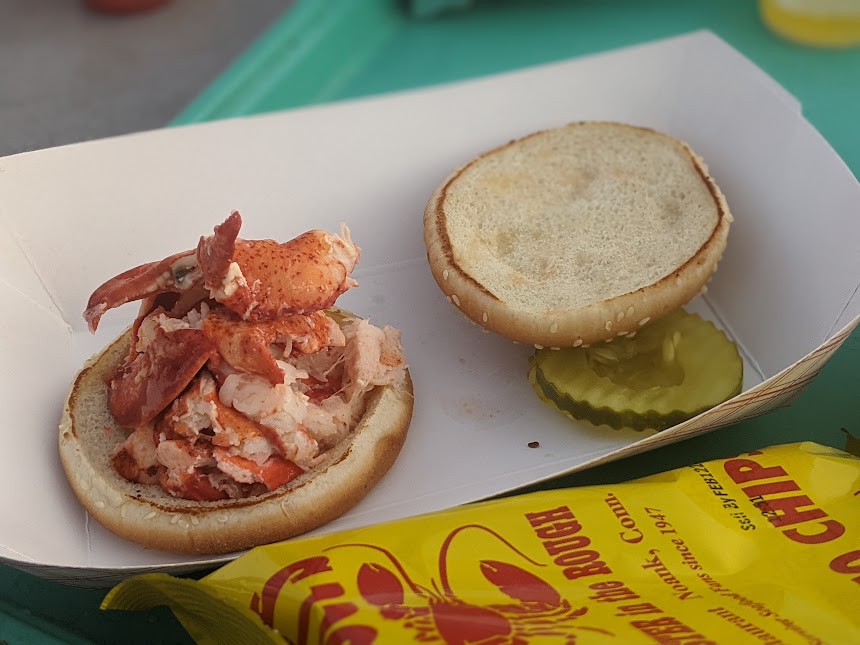 We ordered a number of other lobster-focused options outside of the lobster roll. The lobster platter was one of them, a straightforward steamed lobster served with lemon and drawn butter. We also tried out an order of the Lobster bisque, which was creamy and sweet, with chunks of soft lobster. In both the lobster roll and the lobster platter, one of the biggest differences between Abbott's and some other places is that they use a steaming method of cooking as opposed to boiling. The thought process behind this is that steaming is a less harsh, volatile method of cooking, and theoretically should produce a more tender product. Although we didn't get a chance to see them up close, they've been churning out their crustaceans utilizing giant steaming chambers for over 60 years. There's a reason they've been doing it the same way for all these years: the cooking method yielded a tenderness in the lobster meat that is hard to beat. For the lobster roll, those hand-shredded chunks just fall apart in the mouth. The shelled lobster had a smooth, tender, almost creamy quality that dreams are made of. If you haven't tried steamed lobster yet, I'd definitely recommend it.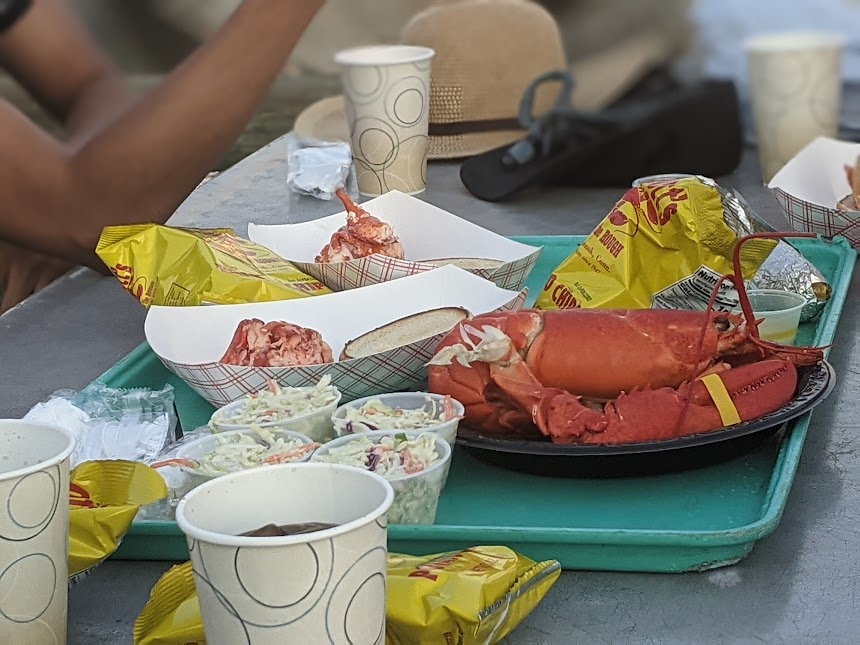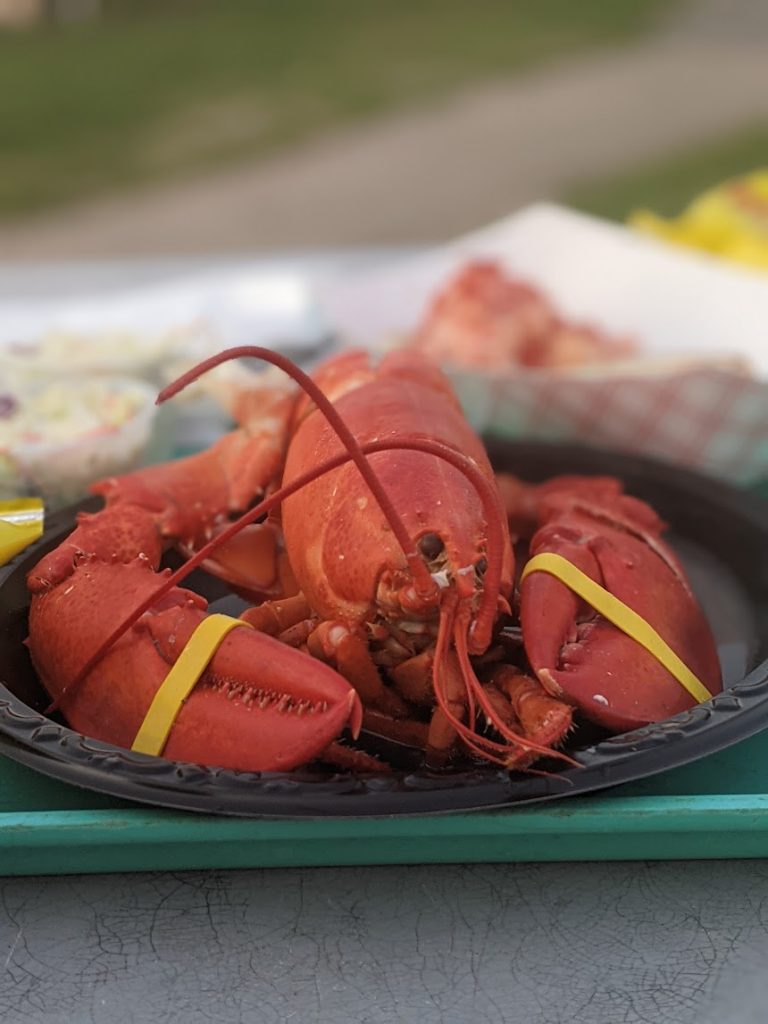 Abbott's had a fairly extensive menu of offerings outside of lobster, many of which make great compliments for a lobster meal. The homemade potato chips were a nice contrast to the rich, buttery lobster, and are apparently made in-house. The oysters on the half shell, which had that briny taste that I love in a fresh oyster, were like slurping down the ocean in the best way possible. Add a little cocktail sauce, lemon, and hot sauce, and they were the perfect punch of flavor. Some offerings that were present on the menu that we didn't get a chance to sample were roast chicken dinner, ribs, steamed and stuffed clams, crab cakes, and various sandwich rolls including hot crab, chicken salad, and tuna salad. They also have an array of desserts to choose from, although at this point we were too stuffed to get dessert. Their menu revealed a lineup of cheesecake, strawberry shortcake, apple crisp, ice cream sundaes, and more, perfect for a hot summer day. Abbott's recently closed for the season, but we will be making a stop next summer for sure.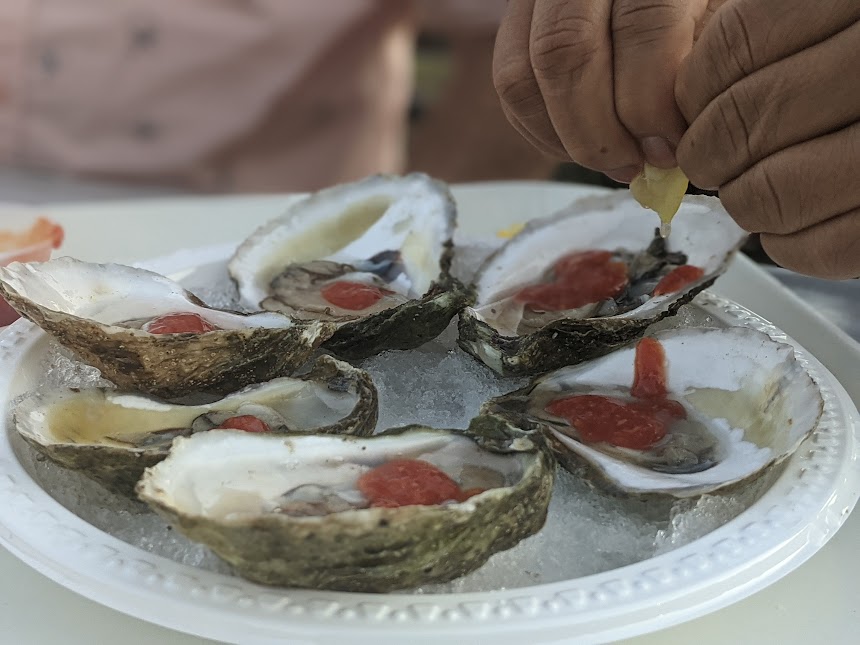 After eating we drove through Mystic, CT, took a drive by the famous Mystic Pizza and watched the night sky roll by through the car window. Although a brief 3 stops in total, the day of eating had satisfied our hearts and stomachs. It was a fruitful road trip, culminating in full stomachs and a new appreciation for Connecticut's culinary landscape.